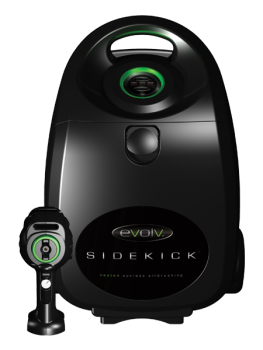 Evolve offers the only heated airbrush tanning system on the market
Choose to Evolve.
Feel the Difference.
Only at
Dream-Makers Tanning.
Providing customers with a sunkissed-radiant glow in seconds! Say goodbye to chills and hello to a warm and luxurious airbrush tanning experience!

a silky smooth tan every time

patented technology for a heated, warm application

customizable ton and saturation
Preparation and Aftercare
What is a Personal Spray Tan?
It is a Sunless Tanning Solution, which is sprayed directly to your skin by one of our professional salon technicians. You will see immediate results.
How does the Personal Spray Tan work?
Once the Personal Spray Solution is applied, the active ingredients, DHA (Dihydroxyacetone) start working with the proteins in your skin to create the custom tan color you desire.
How should i prepare for my Personal Spray Tan Session?
Preparing for your Personal Spray Tan is done in two easy steps.
Shower, Shave and exfoliate the skin either the day of or day before your Personal Spray Tan Session (day before is preferred).
On the day of your Personal Spray Tan refrain from using moisturizers, perfume, lotions, oils or deodorants that may create a barrier between the skin and the spray, up until your first shower.
What Should I wear during and after my Personal Spray Tanning Session?
The attire for women is whatever they are comfortable with. The cosmetic bronzers are water-soluble and should wash out, if you wear garments during the session.
The attire for men is boxers, briefs, swim trunks, or shorts. The Personal Spray Tan Technician will always use the utmost discretion.
After your Personal Spray Tanning session, have loose clothing to change into.
TIPS TO KNOW: After your Personal Spray Tan, have dark, loose fitting clothing and flip flops to change into. Use a towel or wear long pants for light colored interior seats (to prevent stained interior). For rainy days remember to bring an umbrella.
What is the aftercare for my Personal Spray Tan?
Aftercare for your Personal Airbrush Spray is minimum.
After your Personal Spray Tan is completed, it is recommended to wait for at least 4 hours (6-8 hours for longer-lasting results) before showering. DO NOT wet your skin before your first shower. The longer the solution has time to react with your skin the better your tan will develop. Avoid exercising or perspiring as this may cause your tan to streak until your first shower.
To maintain your Personal Spray Tan, use nonabrasive soaps or gels, and do not exfoliate for at least 5-7 days. After each shower it is recommended to use an approved Daily Moisturizer, which contains active ingredients to enhance, and prolong the life and depth of your tan.
Note: Over exposure to high chlorinated water such as swimming pools or hot tubs for extended periods of time is not recommended, if so, use waterproof sunscreen to seal your tan in. No oil! Also be aware that taking overly hot showers/baths may also decrease the length of time your Personal Spray Tan results will last. Always PAT dry with a towel after showering and when washing hands.